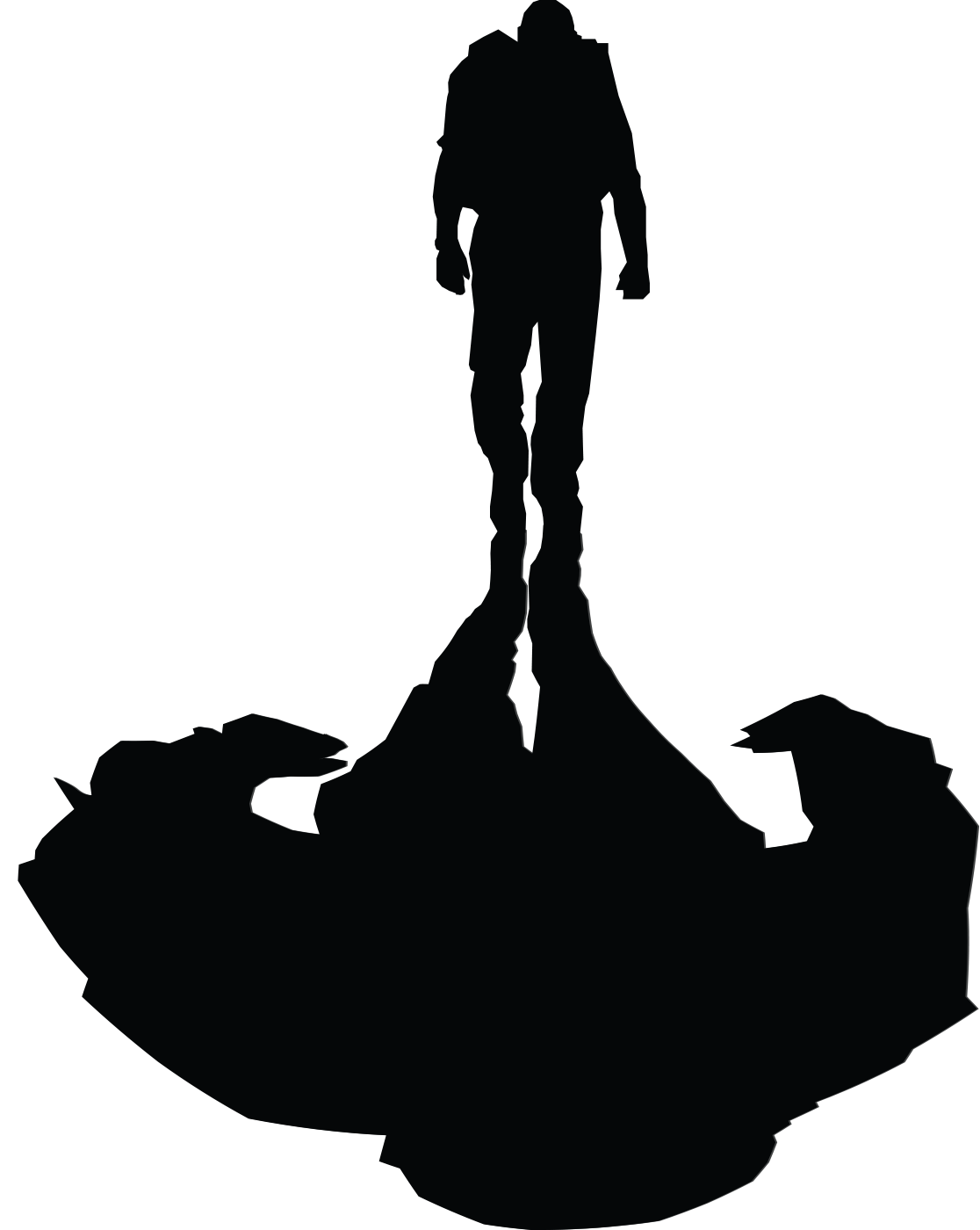 COVID-19 has had a significant impact on our 2020 community walks. Plans are underway for 2021 and dates will be released as we know more.
WALKING OFF THE WAR WITHIN 
Walking Off The War Within is held in memory of Nathan Shanahan, a returned solider and firefighter, and other fallen Service Men and Women who have taken their own lives after battling mental health issues. The Walk is for Emergency Service Personnel, Defence Force Personnel and members of the public to come together to share the burden and march as one.
Nathan was a advocate for mental health and PTSD; sadly, Nathan lost his battle in December 2016. Nathan started Walking Off The War Within, he created the image of a soldier with a shadow on his back and the walks that happen around Australian now are a way that Nathan's legacy continues.
The walks replicates the walk Nathan completed in April 2015 from Mildura to Adelaide, when he walked over 400 kilometres with a 20+ kilogram pack to raise awareness and funds for PTSD and depression. This was his Walking Off The War Within.
Walking Off The War Within has transformed from one man's movement to a series of events, where people of all ages and fitness levels get together and walk and talk about ending the stigma that is often associated with mental health. We hope that each year, the walk continues to grow so that more people are encouraged to have a conversation about mental health, depression and suicide.
Be part of this movement and help raise awareness of mental health, it's a simple way to let those suffering know that there is support and that they are not alone!  We encourage all participants to 'wear their colours or uniform' to display a united front in tackling depression and PTSD head on!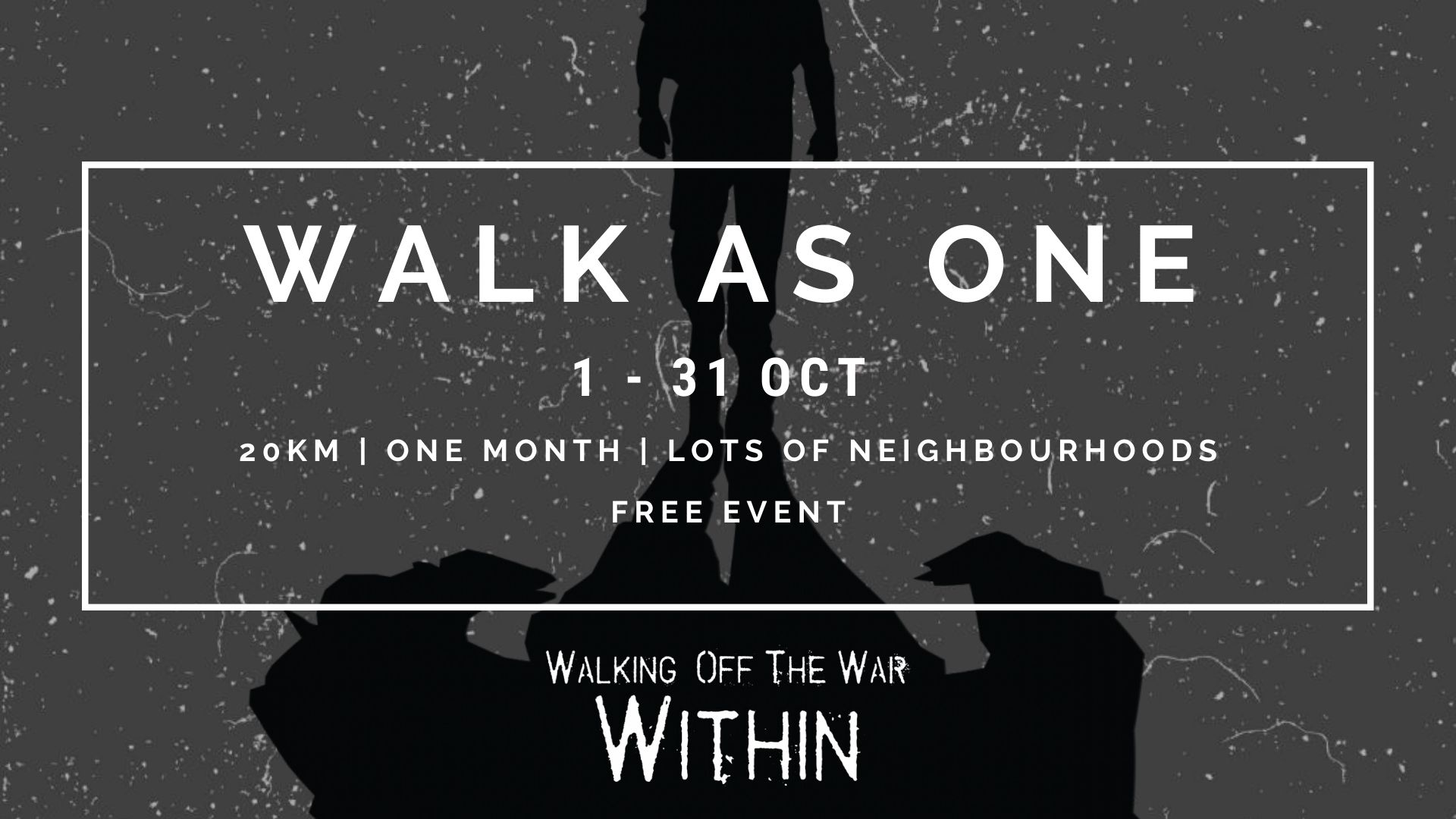 WALK AS ONE | 20K | One Month | Lots of neighbourhoods
It is more important than ever to look after your mental health. Whether you live in Victoria, where restrictions are ongoing, or in another state of Australia COVID-19 is having a significant impact in many ways. People are experiencing higher levels of poor mental health and well-being, increased feelings of loneliness and isolation, anxiety and uncertainty.
During National Mental Health Month (1 – 31 October 2020) Walking Off The War Within is urging people all over Australia to WALK AS ONE. This will be a month long campaign to promote positive mental health and the importance of men and women walking and talking as one.
People of all ages are invited to walk up to 20km or more throughout the month of October in their neighborhoods, abiding by Covid19 restrictions as a show of solidarity for those feeling the heavy burden of mental health.
Please share your achievements on social media using the hashtag
#walkasone and tag @walkingoffthewarwithin2020 so we can share your efforts.
2020 didn't roll out the way we planned, but 2021 is looking bright!
People all across Australia… get ready to take on a challenge for mental health in 2021… 
Community walks are being planned in a range of locations including Ballarat, Mildura, Darwin, Yulara, Alice Springs and other locations around Australia. When we emerge from the Covid-19 haze, the committee will release dates and locations and share this news via social media.
The Challenge – People will be invited to take on 20km with 20kg or walk as much as they can, with or without a pack, on their own or with a mate. The WOTWW team challenges everyone – mates, family, colleagues and friends – to throw on their our walking boots, grab your pack and march as one; everyone is welcome.
Help us fight depression and PTSD and let return service people and our emergency service personnel know they are not alone in their battles with mental health and well-being.
The events are open to everyone, of all abilities and ages including those Emergency Service and Defence Force personnel and members of the general public.
We encourage you, your group or business / organisation to take in 2020 and help raise awareness for PTSD and depression.
For more details and for registration, you;'ll be able to click on the event location below. It'll be live when we're ready to share more information. If it doesn't link anywhere, hold tight, details are still be confirmed. Pop back shortly to check it out…
Merchandise
Purchase a T-SHIRT and CAP that will be sent straight to your address using the online form below. There will also be some merchandise available at each event.
T-SHIRTS – 
GREY / PINK 
$30 per shirt (plus postage)
TRUCKER HATS – GREY/BLACK/ CAMO
$15 – when collecting your hat on the day 
$25 – when you want your hat posted to you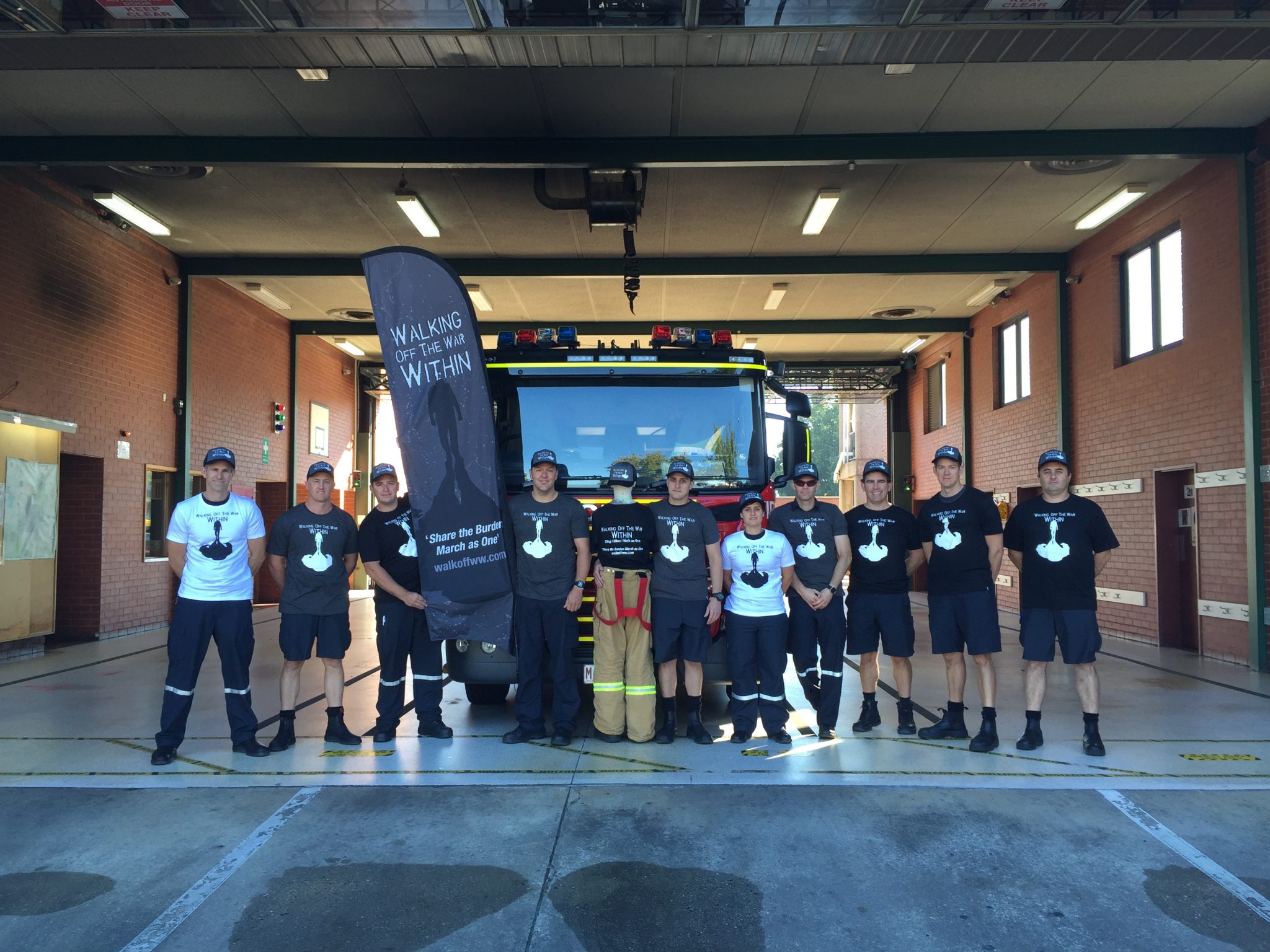 Make a donation
You can make a donation to support the work of the Walking Off The War Within team. We raise funds through donations, ticket sales, sponsorship and grants. Funds are used to deliver family friendly inclusive community walks across Australia, our walks shine a light on mental health and are one way to shaking off the stigma associated with mental health. Our walks are making a difference and in some cases, saving lives. Our events allow people living with mental health issues to know that they are not alone and that together, the burden of depression and PTSI can be shared. Importantly our community walks enable people to talk about suicide. The work that this not-for-profit group, run almost entirely on people-power,  is saving lives.
We also make donations to local service providers who are working directly with people living with mental health.
Account Name: Walking Off The War Within
BSB: 083-532 | Account Number: 31-349-6633
Reference: Please include your surname in payment description where possible
Email: Send an email to info@walkoffww.com to let us know a donation has been made
Event Contacts
Victorian Event Contact
Carlee Grant
Email: info@walkoffww.com  
Northern Territory Event Contact
Danielle Eveleigh
Email: info@walkoffww.com 
The Man in the Glass (Poem)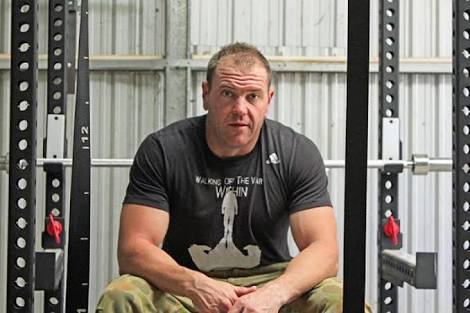 When you get what you want in your struggle for self
And the world makes you king for a day,
Just go to a mirror and look at yourself
And see what that man has to say.
It isn't your father or mother or wife
Whose judgment upon you must pass,
The fellow whose verdict counts most in your life
Is the one staring back from the glass.
Some people might think you're a straight-shooting chum
And call you a wonderful guy,
But the man in the glass says you're only a bum
If you can't look him straight in the eye.
He's the fellow to please, never mind all the rest,
For he's with you clear to the end,
And you've passed your most dangerous test
If the guy in the glass is your friend.
You may fool the whole world down the pathway of years
And get pats on the back as you pass,
But your final reward will be heartache and tears
If you've cheated the man in the glass.
Friday, March 13, 2020 – 4pm
A message from the WOTWW team.
CANCELLATION OF THE MILDURA WALKING OFF THE WAR WITHIN EVENT
It is with disappointment that we are announcing the cancellation of tomorrow's (14/03/20) Walking Off The War Within (WOTWW) event in Mildura.
As a result of advice given today by the Australian Chief Medical Officer – that events and gatherings of more than 500 people should be cancelled – the team has decided to cancel tomorrow's event with the view of holding it in the future when we are in a position to do so.
Currently, Mildura has 800+ people registered and over 100 supporters and spectators attending the day. We are thrilled with these numbers and support however fit into the category that the Government is making decisions about.
We are very mindful that a number of amazing people have worked hard to pull this event together and understand that they will be disappointed. The advice is official and cancelling large events is one of the precautionary measures being taken by the Government to manage the spread of the corona virus and to minimise the impact on the community.
This is unanimous advice from each State medical officer and we need to heed this advice and respond accordingly.
Other WOTWW events…
There are more WOTWW planned in the coming weeks and months around Australia and we will provide information on these events as we know more.
Thank you…
The WOTWW team wishes to thank everyone involved in tomorrow's event including registered walkers, supporters, food and entertainment vendors, sponsors, media outlets and many others.  We are endeavouring to get in touch with people before tomorrow and hope that they're not too impacted by this cancellation.
Watch our Facebook, Instagram and website for updates.